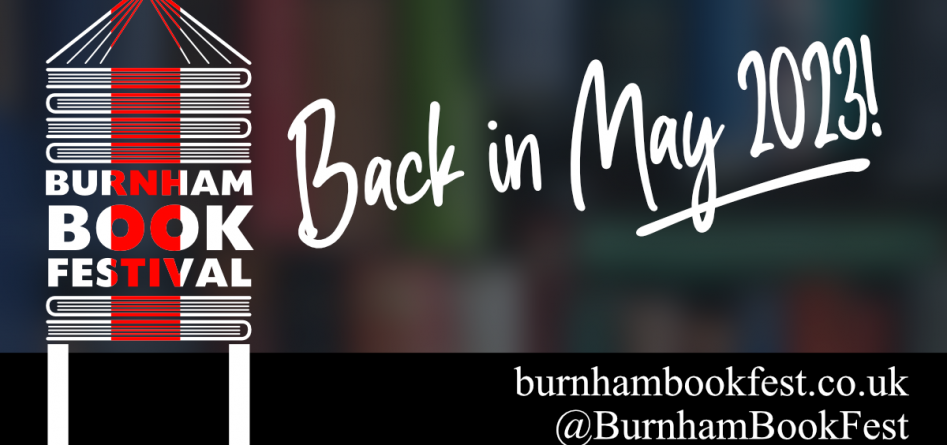 Burnham Book Festival returns this May
11th Apr 2023
Burnham Book Festival is back in May 2023! After last year's success, expect more book talks, panel
Burnham Book Festival is back! Jampacked with talks, workshops and local authors there's something for everyone at this year's festival on 19, 20 & 21 May.
The festival features an evening with bestselling local writer Damien Boyd, a fascinating talk from TV ornithologist Stephen Moss, a showing of Charie Chaplin's The Kid accompanied by a talk on the life and work of legendary impresario Fred Karno. Writers looking to develop their skills can join workshops on Life writing, travel writing, screenwriting and more. For poets, check out the spoken word workshops for adults and young people, complete with an oppotunity to perform in front of a closed supportive audience.
The festival also features Patrick Duff, lead singer of Strangelove who will be talking about his life and autobiography, The Singer. Hear the fascinating story behind The Tennis Champion who Escaped the Nazis, or learn about the geology of the local area.
You can also revisit the Echo Project, which captured the stories of Burnham 10 years ago. The session features lots of local people and places, giving a glimpse of everyday lives and some of the ways that our town has changed.
This is just a sample of the events at this year's book festival, for more see the full programme below.
Tickets range from free to £15, available from the Princess.
Full Schedule of events
19th May
20th May
21st May