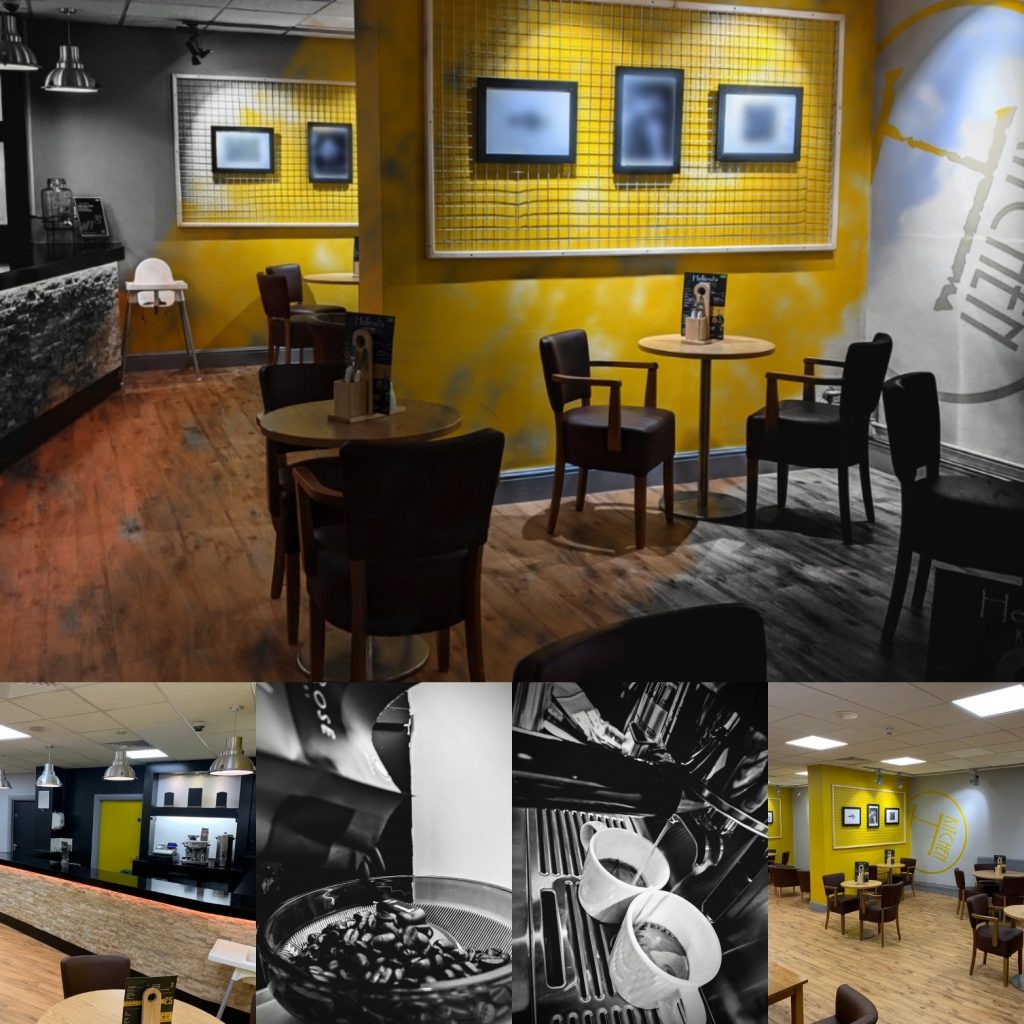 The café opening hours are
Monday to Friday 9am – 3pm and Saturday 9am – 2pm
Serving a selection of fantastic meals, hot & cold drinks and snack options.
The breakfast is served until midday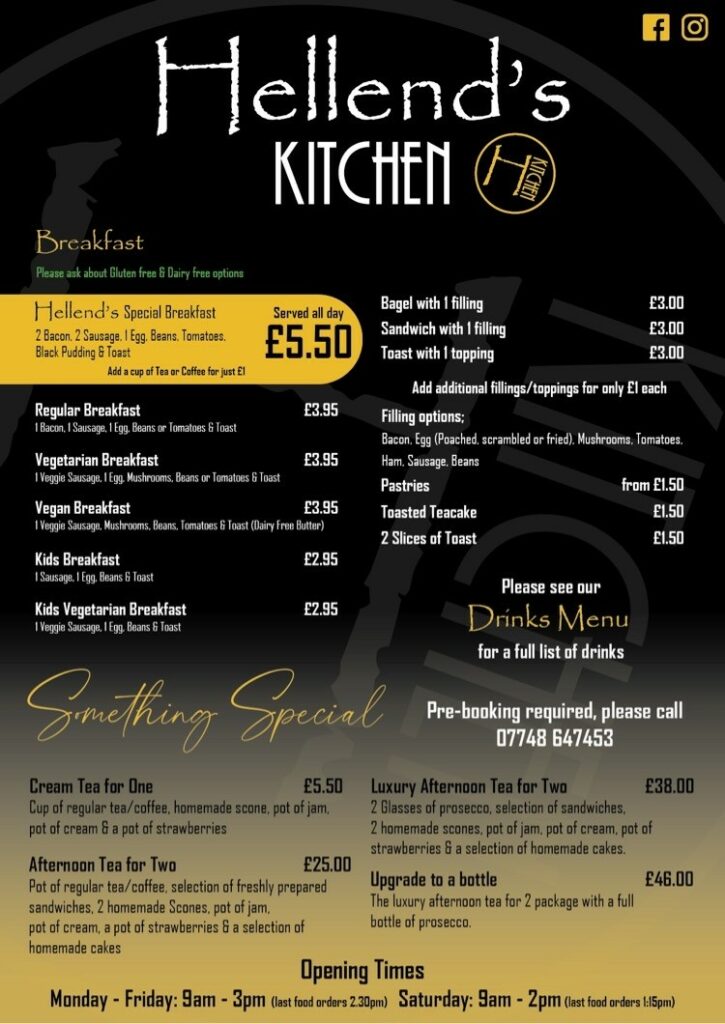 The main menu is available from midday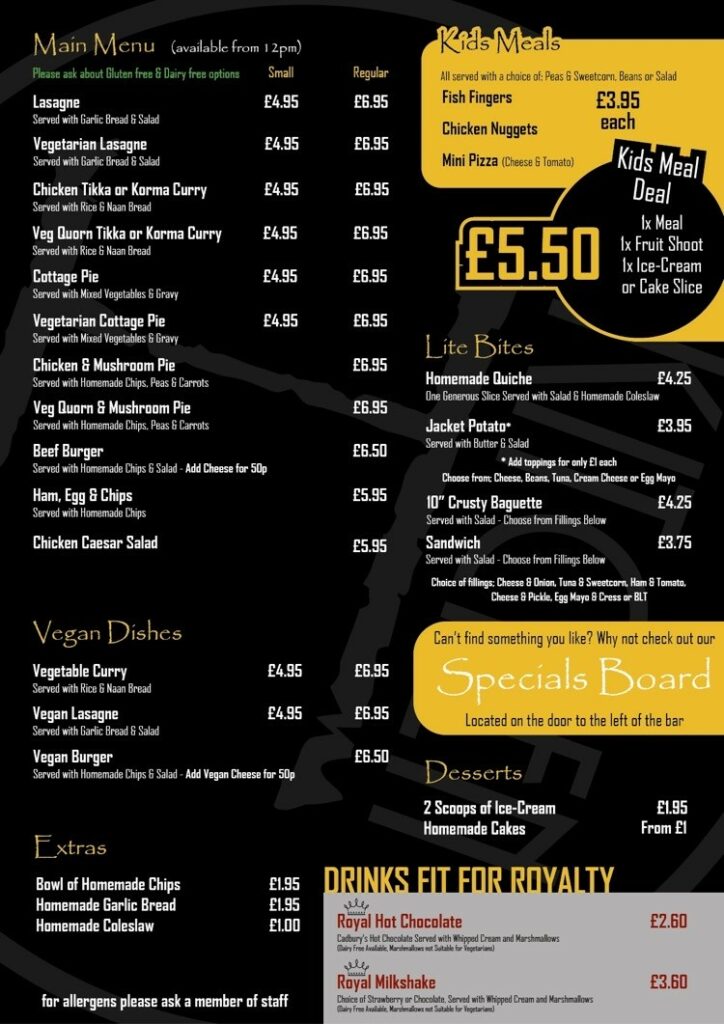 During evening performances our bar will always be open with a wide selection of alcoholic and non-alcoholic drinks.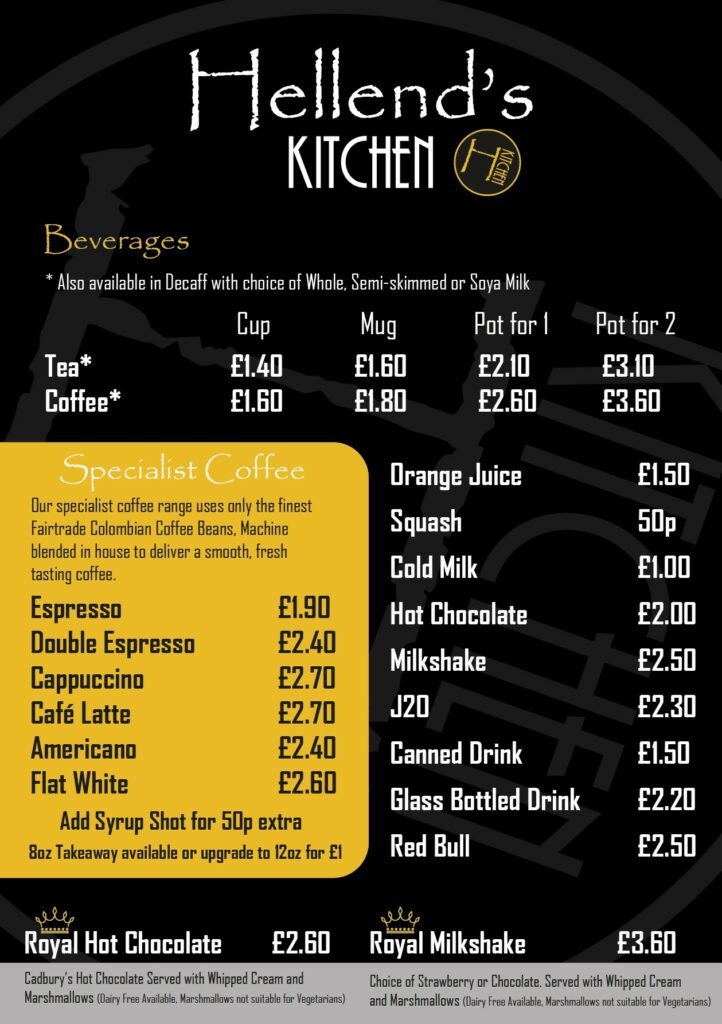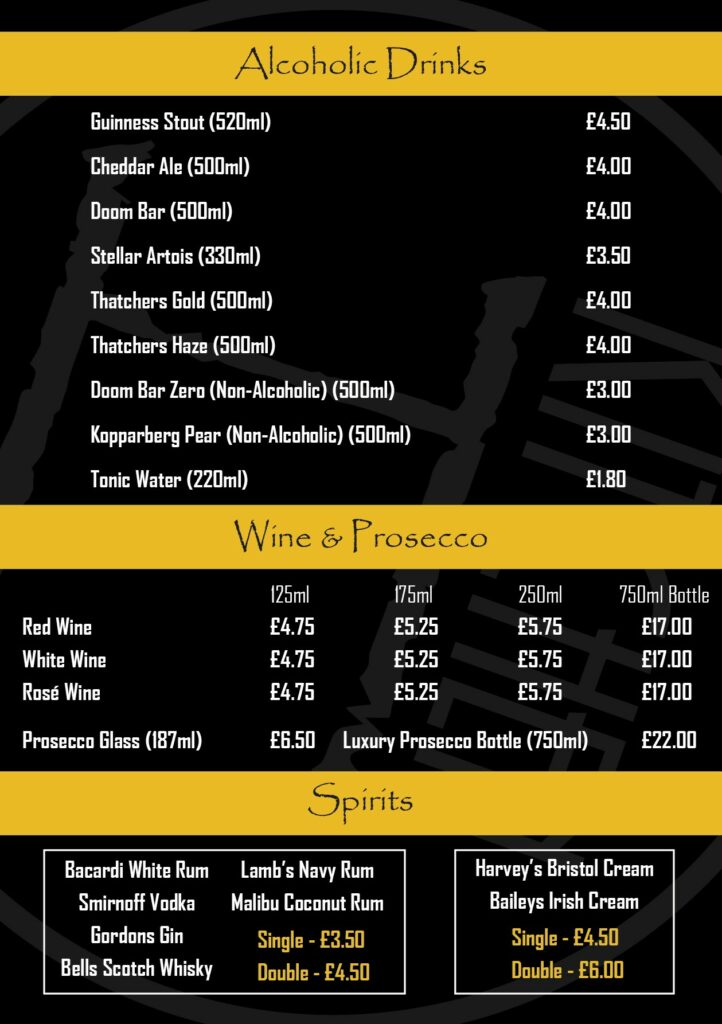 Please note meals are not available during evening performances.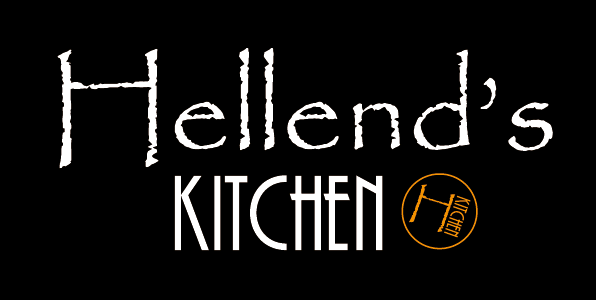 The cafe and bar is operated and run by Hellend's Kitchen. Based in Burnham-On-Sea, Hellend's Kitchen is run by Carol & Paul Hellend who set the company up in 2019. Carol states that the ambition for the café and bar will be "To provide a family friendly atmosphere with good honest food and drink to cater for all tastes and audiences".
Hellend's Kitchen aims to ensure that the fantastic food and drink on offer will not only be family and price friendly, but matches the diverse range of customers that make up the users of The Princess. "We make meals from scratch, so we are flexible enough to cater for many lifestyle and dietary requirements eg vegan, vegetarian, gluten-free and dairy-free", Carol explains.
For any enquires regarding the cafe or bar you can email Hellend's Kitchen via [email protected]