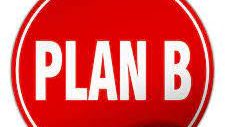 What does Plan B mean for The Princess?
9th Dec 2021
The Plan B announcement means that from Friday 10th December our users are legally required to wear masks except for those who are exempt and where it is not practical to wear them ie, whilst drinking, eating or singing.
Since reopening in the Summer, The Princess has continued to ask all audiences, users and customers to wear masks throughout the venue. Audiences, participants and performers have been grateful of this and happy to do so.
The Princess does not fall in to the category requiring audiences to carry a COVID passport at this time. Should this become mandatory, we have plans in place to administrate this.
Back in June we introduced new safety procedures including fogging between performances, heightened cleaning, digital signage and for those attending ticketed events; e-tickets with scanned entry. This has worked successfully and we will continue to work like this. We have also worked under the UK Theatre See it Safely rules introducing COVID safety procedures backstage, across staff and performers.
As such, for The Princess and those attending events the only change is now the legal requirement to wear a mask. We would like to thank our customers and audiences for returning to The Princess and following our safety procedures, it has made our return to business a joy!