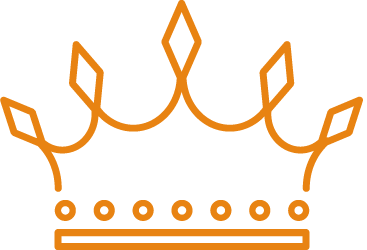 Join our Royal Family – with a new membership.
16th Oct 2020
We are delighted to announce the launch of our new membership scheme. As part of our launch, we are giving away 7 free memberships!
Keep an eye on our social media channels for details on how to win one of our free memberships.
The new membership allows customers to become part of our royal family and follow our journey as we reopen in 2021. Members will receive all sorts of exclusive benefits such as; the chance to purchase discounted tickets, pay no booking fees, priority booking, special events, discounts at the bar and a monthly newsletter with the royal scoop on all their exciting plans and announcements.
"The Princess has been a part of Burnham on Sea and Highbridge for over 150 years. The theatre has seen 2 world wars, numerous reconfigurations and now a pandemic. Over the past 6 months we have had so many of our supporters approach us with stories of how they connect with the Princess and requests to help in this strange time. She really is a building with such a rich historical past that is well connected within its community, a community whose ambition is for her to continue her journey. The new membership is a great way to continue that engagement with our supporters and bring them along on every step of the Princess's journey."
Beccy Armory, BDO at the Princess.
"The Princess is having to adapt in so many different ways at the moment and it is lovely to be able to offer this unique membership to supporters taking us forward into 2021."
Cllr Louise Parkin, Chair of Princess Management Committee.
We are set to reopen our doors in 2021 so all memberships purchased prior to our opening will be valid for 2 years. Next year's programme already looks very exciting with acts such as Lost Voice Guy (BGT Winner) and Dom Joly in the calendar, as well as many of our local favourites.
Memberships can be purchased through the Join Us page or by clicking on the button below.
Although the Princess's doors are firmly shut our programming team are working hard to build a vibrant and exciting programme for audiences next year. And 2021 is looking to be a FAB-U-LOUS year for us!