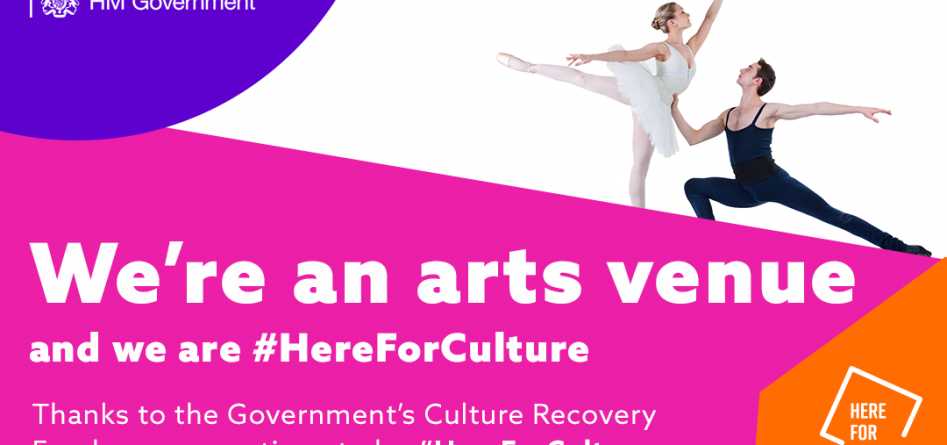 Good News at The Princess
2nd Apr 2021
The Princess Theatre and Arts Centre is delighted to announce we will continue to be #HereForCulture, as we are one of more than 2,700 recipients to benefit from the latest round of awards from the £1.57 billion Culture Recovery Fund.
This second round of awards will enable the venue to look ahead to the spring and summer and plan for reopening and recovery. After over a year of closures and cancellations to contain the virus and save lives, this funding will be a much-needed helping hand for transitioning back to normal in the months ahead.
We can also announce that we will be releasing our plans for re-opening The Princess on Wednesday 14th April. So keep an eye out for those details, as we can't wait to welcome you all safely back.
Did you know that the majority of our front of house staff are volunteers, find out how you can help #PlayYourPart by volunteering at The Princess by visiting www.www.theprincesstheatre.co.uk/volunteering

Another great way to support us is by becoming a member, you can learn more about all the benefits of membership via www.www.theprincesstheatre.co.uk/become-a-member