Event Details
Tickets – Pay what you can £3/£5/£7
11am & 2pm completely relaxed performances
Rip, fold and scrumple!
Shall we see what we can make with a single square of paper?
As you scrunch the paper, see how your imagination begins to dance…
Dive into the magical world of Club Origami, an immersive and interactive dance show inviting family audiences to create, imagine and explore whole new ways of thinking, playing and moving. Dance, fashion and live music meet the magic of origami to sweep us up on a spirited and inspiring adventure in a land made purely of paper and play.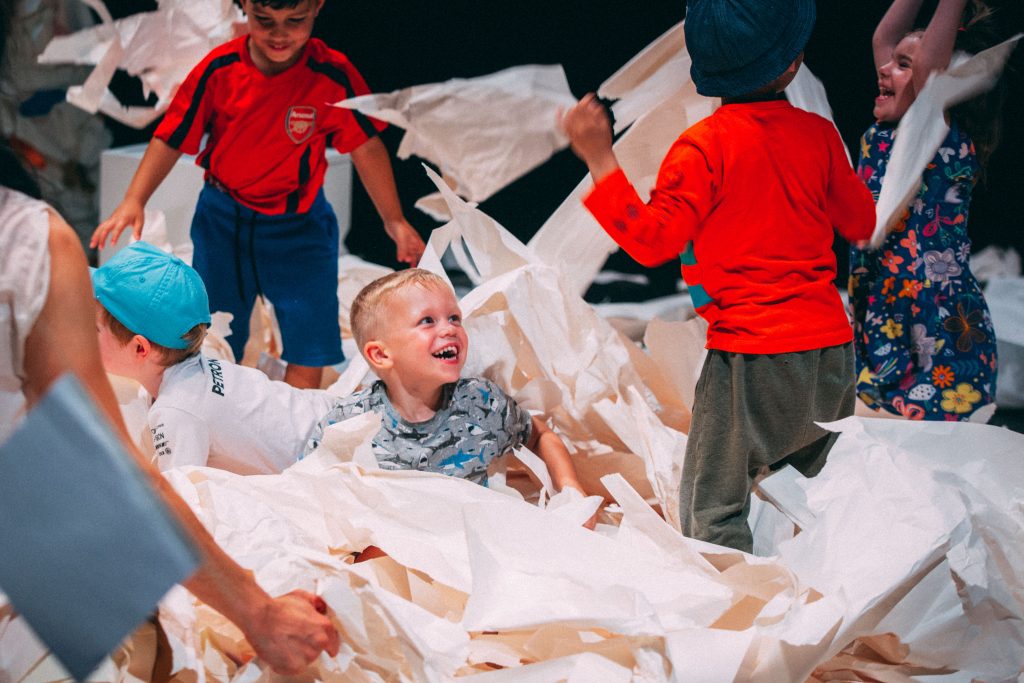 This show is presented as part of Making & Believing, an Early Years arts project led by Take Art in partnership with Surrey Arts and Derby Theatre, funded by Paul Hamlyn Foundation.
After the performance there is a stay and play session.
Club Origami is a Takeshi Matsumoto production.
This show is non-verbal. This makes it accessible to a range of people, including d/Deaf, hard of hearing and non-English speakers.
All seating is unreserved. All performances are relaxed performances
Age Recommendation
0-7 year olds