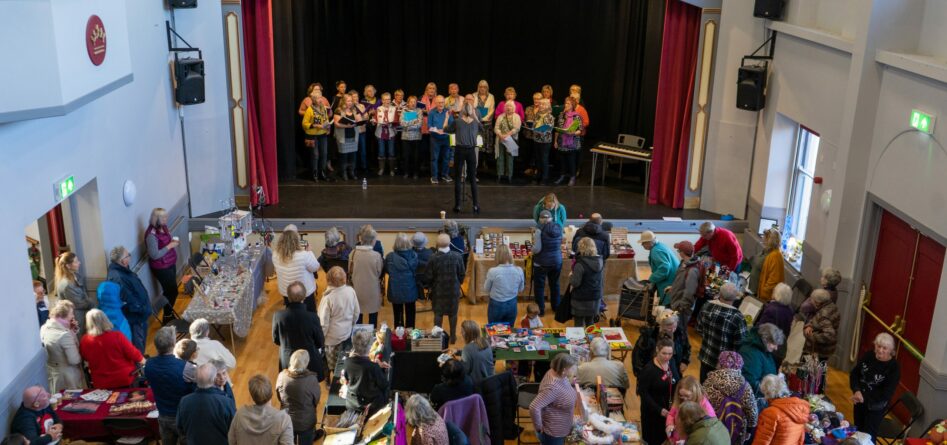 Christmas Open Day 2022
21st Nov 2022
The Princess held it's first craft fair and open day since re-opening after lockdown. We are happy to say it was a great success!
Stalls sold fantastic gift ideas for christmas, visitors were treated to performances from Unroyal Community choir led on stage by Sasha Herriman. RE:act Performing and production students performed solos and spread the word of their upcoming show at The Princess, and Alan Huddard , one of the Princess' longest serving volunteers showed his expansive knowledge of the history of the building by offering tours throughout the day.
Many thanks to all that took part and visited!